Amish Rustic Furniture
Amish Rustic Furniture boasts a truly unique style that transcends time. Above all the use of natural woods and simple designs truly defines rustic furniture. It also encompasses the styles known as "cabin furniture" and "primitive furniture".
Most noteworthy, rustic furniture utilizes raw woods. Therefore sometimes featuring knots and bark accents. Other construction methods create ornate, decorative shapes from natural woods using steaming methods.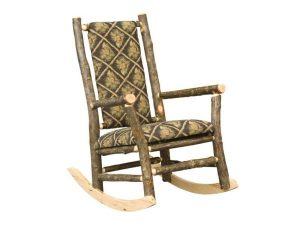 The history of rustic furniture can be traced back to the early-20th century. As a result, the popularity of Mission-style and wicker furniture flourished. Therefore hard economic times led people to more practical, affordable furniture.
Today, Amish craftsmen craft rustic furniture the old-fashioned way. Therefore using natural indigenous hardwoods and traditional woodworking methods.  From simple to ornate, office and dining room to living room and children's furniture.