Brandenberry Custom Creations
Asher Coffee Table
What qualities are prized by any artist or lover of art? Inspiration, creation and artistry to name a few. Furniture craftsmanship has been a unique blend of practical necessity and style. It's an art form that has been around since early man walked the earth. Every man needs a flat surface to sleep on, a table to eat from and a shelf to store possessions. Hence creating a style that suddenly brought the entire home into a sense of unity.
Yet finding the proper furniture piece can be daunting. Have you searched for a particular style, color or design throughout local furniture styles and come up empty handed? Look no further. Here at Brandenberry's, we offer fully customizable furnishings, even to the point of working hand-in-hand with customers to create one-of-a-kind pieces from scratch.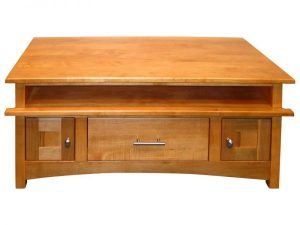 The Asher Coffee Table is a beautiful example of a custom piece. Visit Brandenberry Amish Furniture. Therefore seeing our huge variety of custom furniture!