Hickory Old Country Chandelier Featuring Kerosene Lamps
It's always amazing the way that traditionally hand-crafted furniture can bridge the gap between traditional and modern styles. But it is the ancient tradition of wood-craftsmanship and the legacy of wood artisans that makes this bridge possible. "New" styles will always be evolving, yet they will always be influenced by traditional designs and forms.
As a result, the Hickory Old Country Chandelier with Kerosene Lamps is one of those pieces that bridge the gap between old and new. Crafted the traditional way by expert artisans using naturally selected hardwoods. Boasting a simple beauty and natural Hickory wood construction (including bark accents), including five kerosene lamps.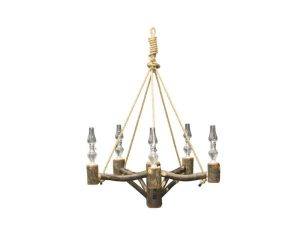 Not to mention, this piece is a custom, one-of-a-kind, original. To see more Hickory or custom pieces like this, visit Brandenberry Amish Furniture and discover a new world of custom, hand-crafted furniture that will entertain the eye and stimulate the senses.