Looking for a new chair, sofa, loveseat or sectional for your living room or den? Then, you most likely have some criteria in mind. Like comfort, great looks, quality construction, and durability. These features accurately describe Flexsteel products. And the mission of Brandenberry Amish Furniture. That's why you'll find Flexsteel: Iconic Seating Custom Fit to Your Lifestyle a helpful read.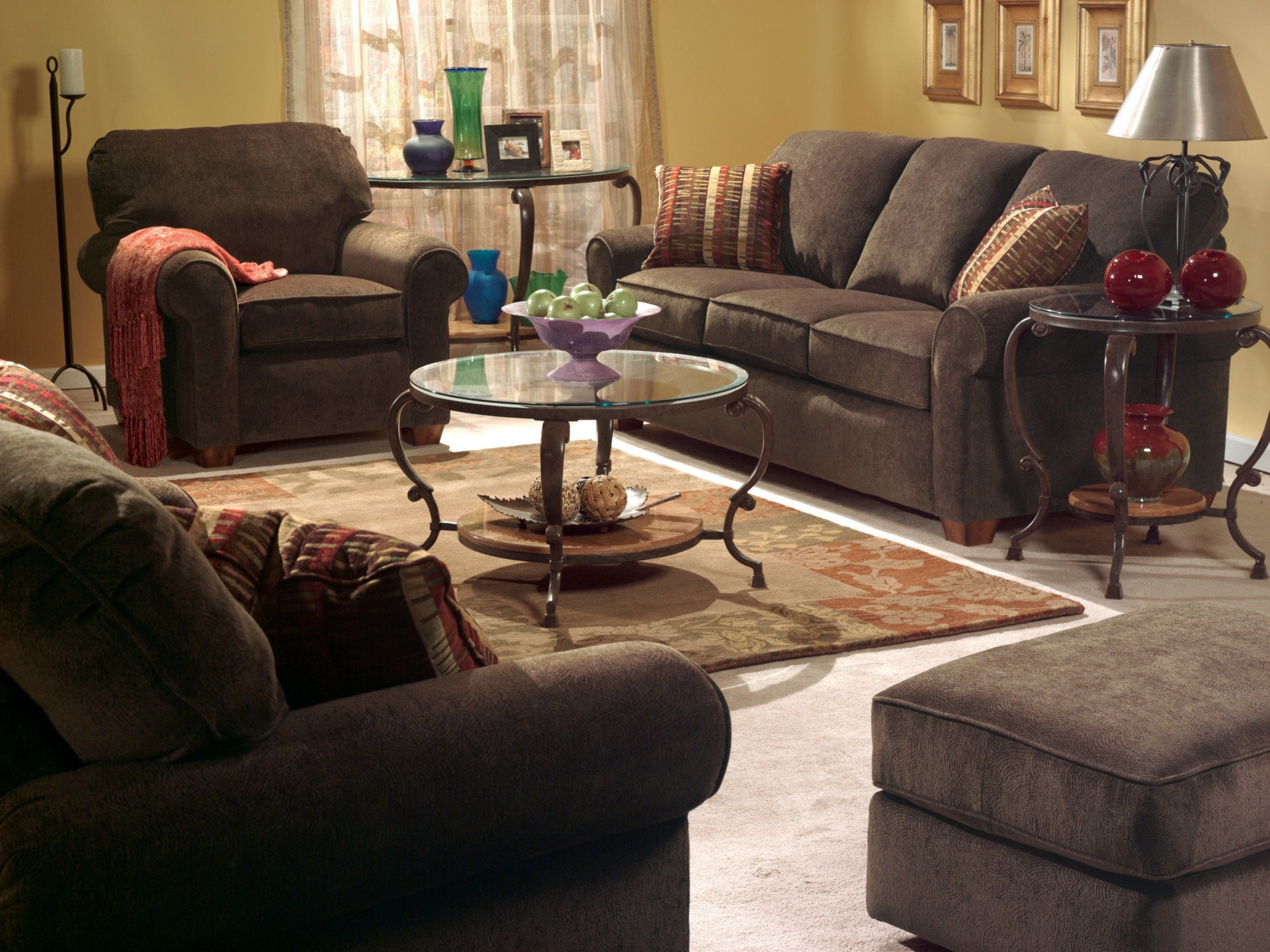 Blue Steel Spring: Foundation of Comfort
Flexsteel has been building quality seating products since its founding in 1893 in Minneapolis, Minnesota. And today, the company maintains about 11 production plants in 10 states. Key to Flexsteel upholstered seating products is its namesake Blue Steel Spring. In fact, Flexsteel claims that the spring is incredibly durable. So it never needs to be replaced. Also, it has a lifetime guarantee.
Flexsteel: Iconic Seating Custom Fit to Your Lifestyle
When you order a Flexsteel chair, loveseat, sofa or sectional, you get to choose from a number of options. Like the wood finish, fabric, cushion style, and trim. And you'll receive the superbly-built, durable, beautiful and comfortable product that bears the iconic Flexsteel name.
Flexsteel Customer-Friendly Features
The furniture designers at Flexsteel incorporate a number of customer-friendly features into each seating product. Like high-density seat cushions, including cushions attached to the back for added comfort.
Also, the sofas come with a close-to-the-wall proximity feature. So, you can recline in any position with the sofa positioned only six inches from the wall. Also, thanks to the power mechanisms, you can smoothly recline to any position with the touch of a button. What's more, removable backs make it easy to lift and maneuver your sofas through doorways.
Visit Brandenberry Online or in Person
View many Flexsteel seating products, on the Brandenberry Furniture's online store. Or, visit their 'brick and mortar' store in Shipshewana, Indiana. And talk to their expert customer service staff about creating custom-made furniture for your home and lifestyle.