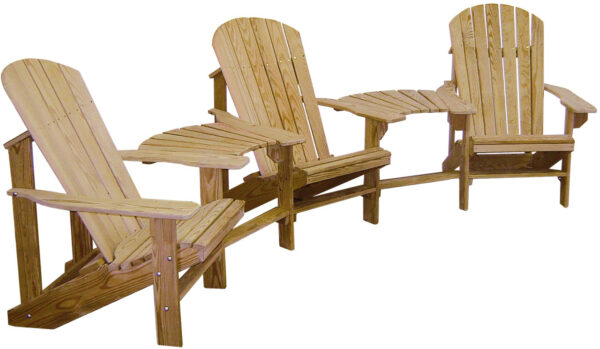 Adirondack Turkey Tail Connector

Product number: H2006Y-BBS-30296

The Adirondack Turkey Tail Connector is the perfect add-on to your adirondack chairs. It keeps the chairs connected while adding a shared table space between chairs. So, now you have a place for both your drinks and food. In fact, time will pass so quickly now that you have everything at your fingertips. Don't be surprised when your house becomes the perfect gathering space.
Adirondack Turkey Tail Connector Ordering Information
Click on the "customize this product" button below. Then, you can start customizing this turkey tail connector to meet your needs. Also, you can call, e-mail or visit us at Brandenberry Furniture in Shipshewana, Indiana. We are ready to answer your questions and assist you in making this adirondack connector part of your outdoor living space.
Features
Solid Cypress Construction
Stainable and Paintable
Connects Adirondack Chairs
Creates a Resort Look
High Resistance to Rain, Rot, Warping, and Pests