Heirloom Furniture is furniture that is made to last. At its heart, Heirloom Furniture is a handmade product that is often synonymous with quality and style. The traditional furniture-making process – from cutting the wood to crafting the final product – is often taken much slower than what is typically available in mass-produced furniture stores. This slower production process can often result in better-quality furniture that will last longer. Not to mention, the attention to detail and craftsmanship that goes into Heirloom Furniture makes it an amazing investment. Here is our guide to heirloom quality furniture.
What is Heirloom Quality Furniture?
When you think of the word "heirloom," you likely think of an item, like jewelry, recipes, or other mementos, that get passed down from generation to generation. Heirloom furniture is the same. This type of furniture is built to last long enough to allow several generations to enjoy its beauty. Heirloom furniture can strengthen a family's bond over long periods and help create unique family stories. These pieces are of a quality that is worth treasuring.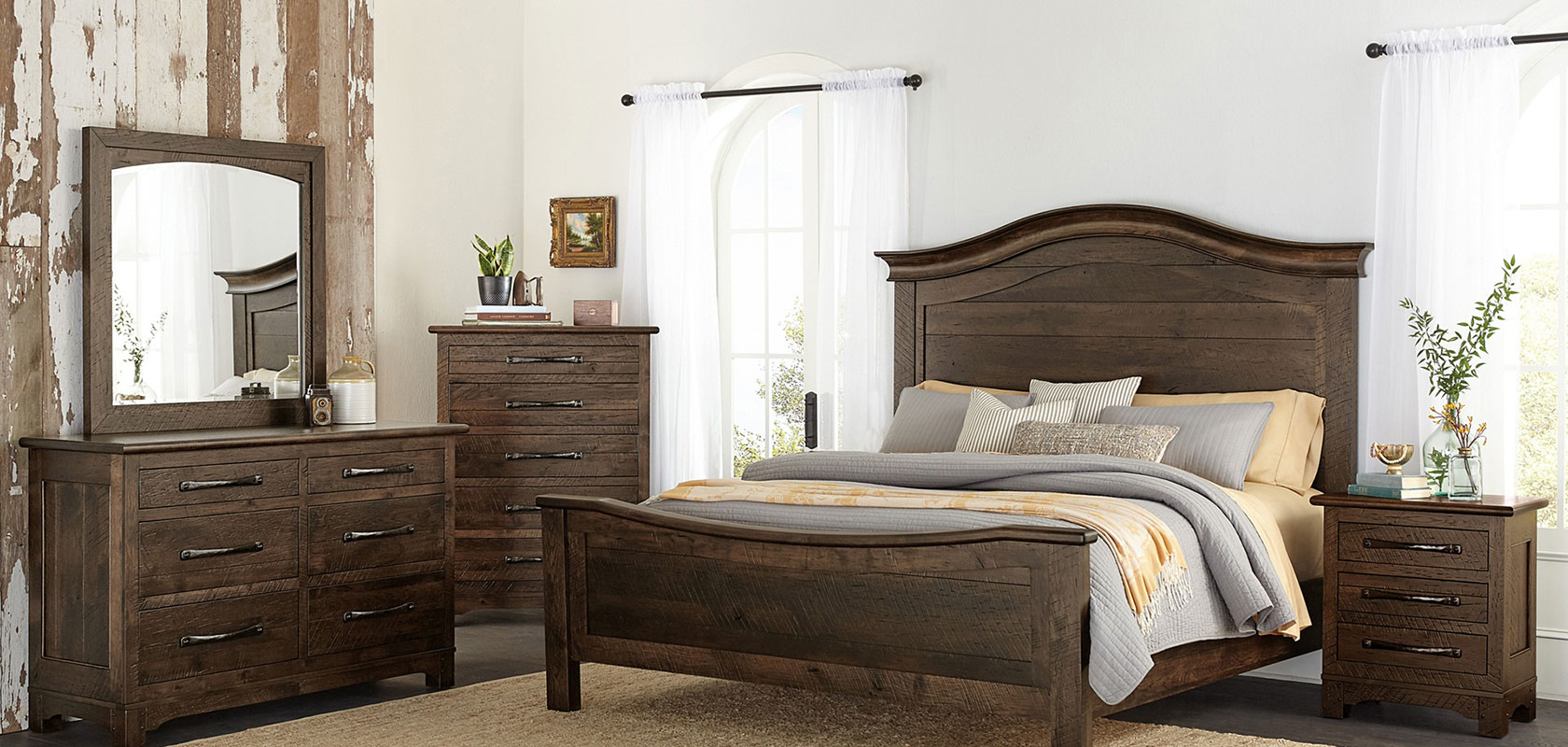 How Does Heirloom Furniture Stand Out?
There are several qualities that heirloom quality furniture possesses, which make it stand out when compared to other furniture.
Materials
Most furniture you will find in stores today is mass-produced in inexpensive factories. Most "wood"-like furniture is not made of solid wood. Rather, it is made using fiberboard and medium-density fiberboard. These materials weaken with time and are not intended to stand the test of time, which can be dangerous, particularly if you have children. Some of these materials can also emit dangerous chemicals over time.
Heirloom quality furniture is built using solid wood, which is both stylish and durable. Woods like oak, mahogany, and cedar are favored for solid wood furniture. These materials are strong, sturdy, and are not prone to wear away. Additionally, solid wood can be re-sanded and stained as it ages, so your wood pieces will be beautiful for generations to come.
Style
Many furniture pieces in stores today follow trends and fads of modern decorating. Heirloom furniture is timeless and elegant while still coming in a variety of styles. Since most heirloom quality furniture is made-to-order, you can customize your unique furniture design to fit your liking and needs. Because of their hand-crafted nature, heirloom pieces are one-of-a-kind, attractive, and timeless.
Craftsmanship
Construction is one of the most important things to consider when buying new furniture. Artisan woodworkers, like the Amish, dedicate their entire work to creating beautiful wooden furniture. These professional woodworkers put the utmost care and consideration into each piece of furniture they build. Additionally, they use the most tried and true tactics for shaping and building wooden furniture.
One unique way to identify heirloom furniture is by the grain of wood. Temperature changes and moisture in the air can alter and warp wooden furniture. In quality wood furniture, the direction of the wood grain should move opposite to allow for natural expansion and reduction in the piece.
Additionally, many high-quality wooden pieces are built without screws, staples, nails, or even glue. By using an intricate system of interlocking wood pieces, these woodworkers can create strong and stable wooden furniture pieces without adhesive mechanisms.\

Where to Find Heirloom Furniture
Heirloom furniture is hard to come by in many modern furniture stores. Luckily, there are still some places where you can find high-quality solid-wood furniture. Brandenberry Furniture specializes in made-to-order, custom Amish furniture. These pieces can be designed to your liking and style. With solid wood construction, Brandenberry furniture can be passed down from generation to generation. Browse our catalog today to create the heirloom furniture piece of your dreams!